Ludoteka offers 16 puzzle and solitaire games. Some of them are very well known, as the popular card game Klondike, Minesweeper, Sudoku or Mahjong.
Most solitaire games finish shortly.
The goal is always to check your skills solving the puzzles as best as you can. Some games (as in the case of Jigsaw Puzzle) require to do it as quickly as possible, and some other games (like Blub or Parcheesi Sprint) in which you should play more calmly to make the best decisions choices, because time is only a tiebreaker. When you cannot solve completely a puzzle, the progress you have made is taken as your result.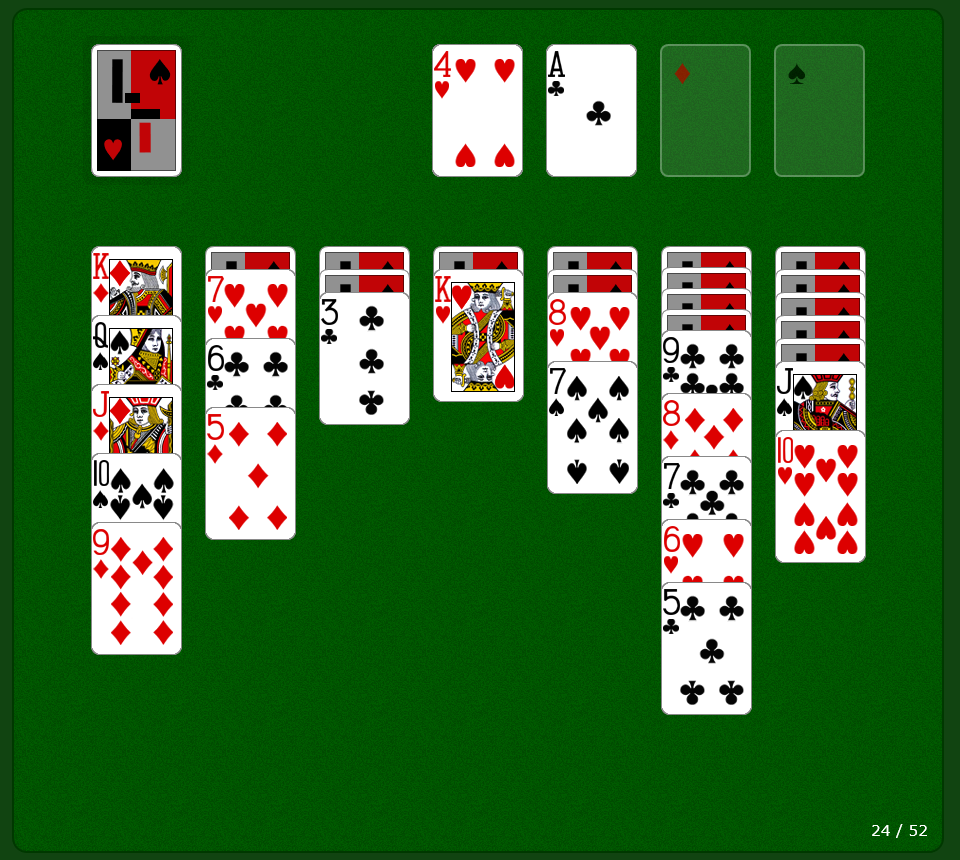 Klondike game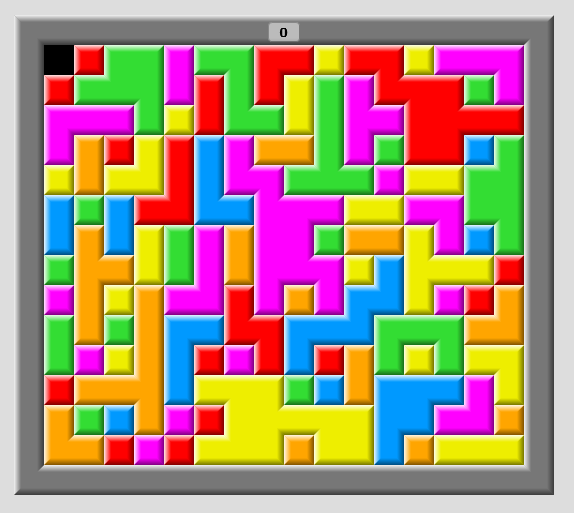 Slick game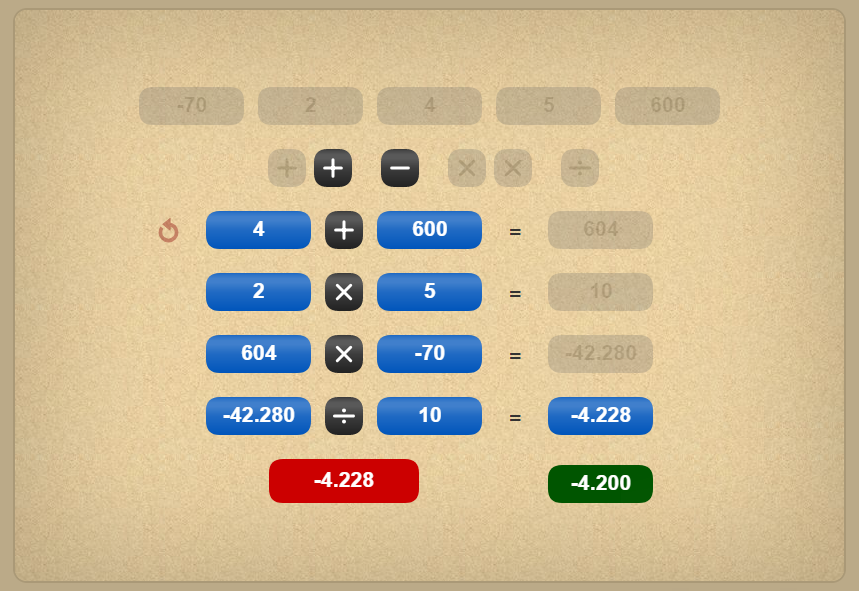 Abacus game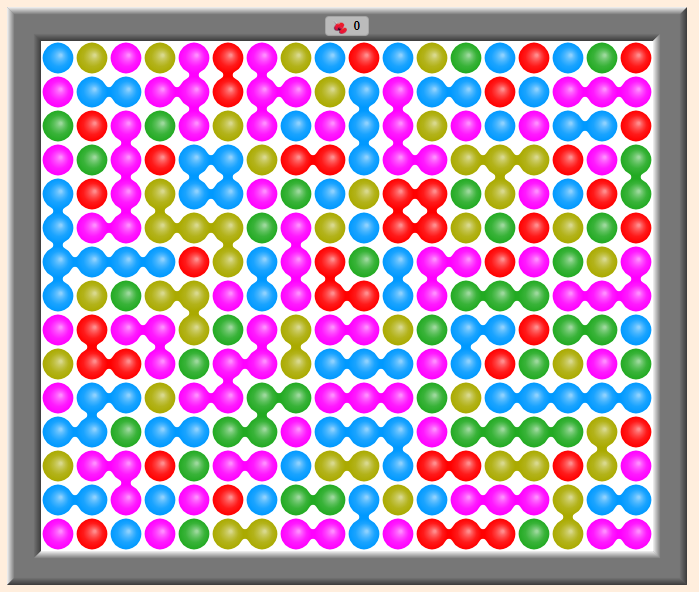 Blub game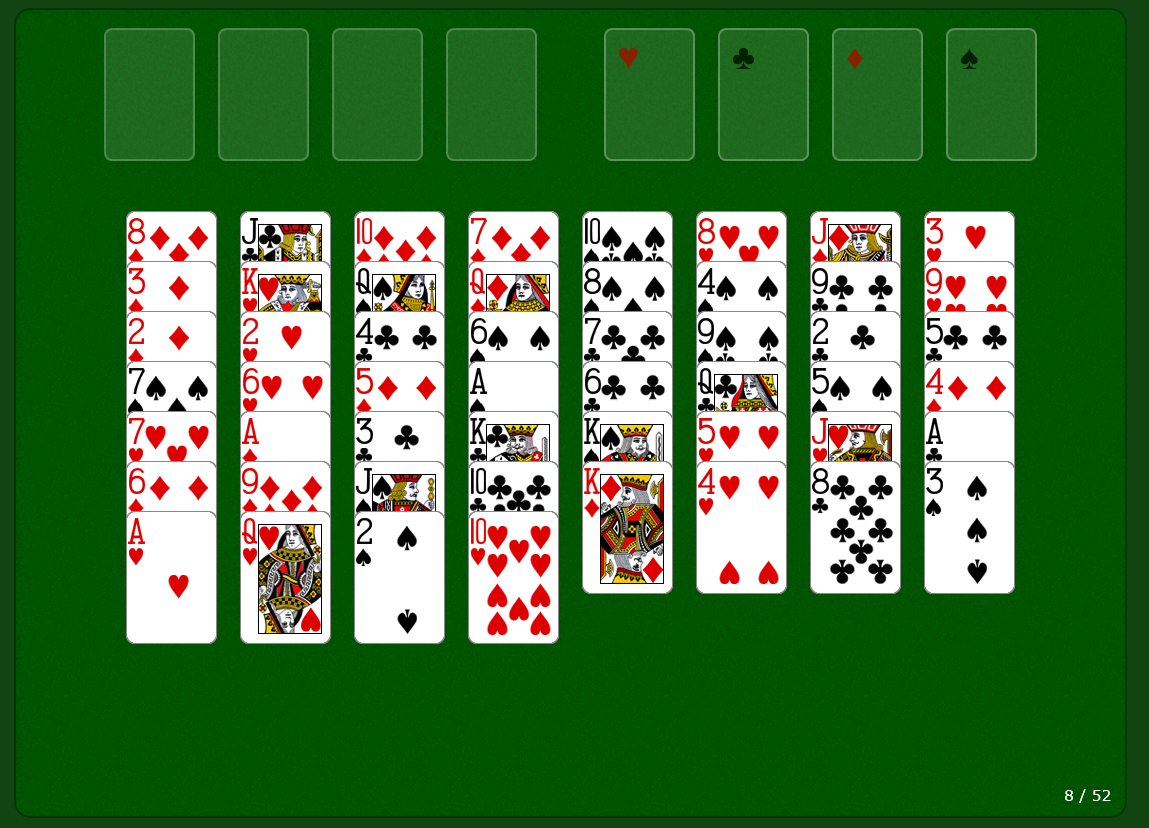 FreeCell game
To start a game, you just have to select if it will be rated; there is no need to choose the pace because there are no turns. As soon as you hit the play button, the game will start immediately (you never have to wait for other players to complete the game).
If you choose to play rated games, each of them will be a competition against other players who try to solve the same puzzle. Up to 25 different players try to solve the same puzzle for a maximum period of two days. The scoring system updates their scores according to their position in the ranking of that puzzle, just as it happens with the rest of the games in Ludoteka.
There is always a fixed number of rated games available to play. So, if you play many rated games, sometimes the system will not be able to offer you more games. In these case, new games will have been generated in a few hours; in any case you can always try to solve non-rated puzzles, or play any other of the many games offered by Ludoteka.
The not-rated games are puzzles that have been played as rated during the last month. These are not recorded in your history, but when you finish them the system tells you where you would have been in the ranking.